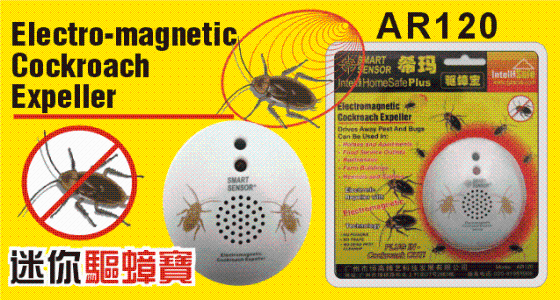 Stock Code:SHA013
1
Mini electronic-magnetic cockroach expeller, mainly be used to expel cockroach, can be effective within 80 square meters.
2
Can be widely used in: room, restaurants, warehouse, office, shop, hotel, hospital,etc.
3
Can also expeller other pests such as ant, spider, flea, bedbug, etc.
Power supply: AC 100-240V/24mA/5W
Warranty: 1 year from the shipping date , can be replaced within one month.
Delivery term: FOB Shenzhen
carton size: 63.5*42.5*44cm